K-12 Graduation & Drama Organizers
Registration and Forms
Locker selection, bus pass sales, fee payments and class registrations - InviteRight does it all.
Career Day
Validation by student ID
Career Session selection
Confirmation of session times
Generate reports by session or grade
Take the Tour >
Registration and Locker Selection
Pay fees and order yearbooks
Validation via Student ID
Interactive locker selection
Confirmation includes downloadable forms
Take the Tour >
Graduation
Memorable events start with a great user experience. InviteRight's forms can be used for graduation ceremonies, banquets and other activities.
Photo Scheduling
Verify students
Photography packages
Dress and scheduling
Flexible payment options
Take the Tour >
Safe Graduation
Graduation transport planning
Meals and menu details
Take the Tour >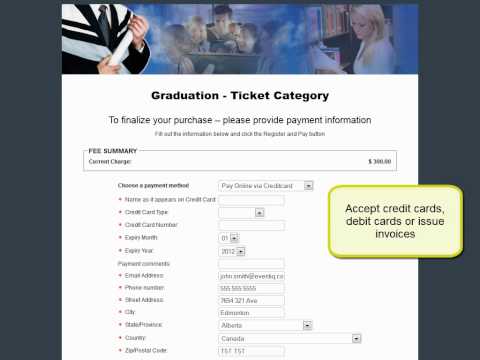 Graduation Ticketing Video
Venue seating map 
Menu choice and allergy info
Online debit/credit payment
Scannable tickets
Watch the Video >
Graduation Banquet
Tickets to invited guests only
Ticket requests and interactive seating
Digital ticketing with entry scanning
Take the Tour >
Drama and Sports Ticketing
Guests can pick their seats or you can manage seating for them. Automated confirmations, directions, reminders and payments will help you put on the perfect production.
Spring Ski Trip
Guests register additional members
Organize skill level
Questions for preferred sport
Take the Tour >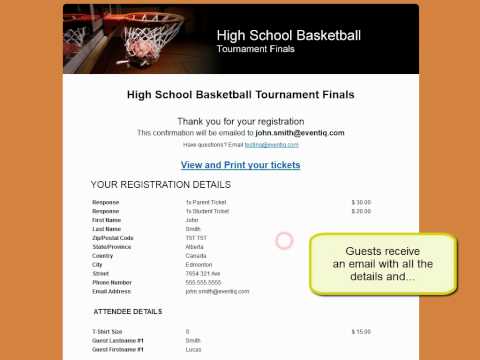 High School Basketball Video
Limit guests per transaction
Sell merchandise
Credit Card/Debit Card payment
Scannable tickets
Watch the Video >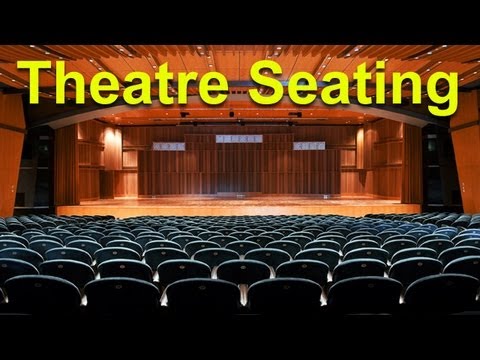 Theatre Ticket Seating Video
Collect donations
Theatre seat map
Scan tickets at the door
Watch the Video >
Drama Musical Ticketing
Ticketing with wheelchair seating and donations
Theatre seat selection
Digital ticket distribution with bar codes
Take the Tour >
Drama Production Ticketing
Interactive seat selection
Credit or debit card payment
Receipts and digital tickets distribution
Automatic attendance reminder
Take the Tour >
#217, 8008 104 Street
Edmonton, AB T6E 4E2
©2019 RightLabs™ Inc., InviteRight is a trademark of RightLabs™ Inc. All rights reserved.