Non-Profit Gala & Event Organizers
Fundraisers
Increase attendance and donations with custom fields on your forms. With correct details provided up front, you can better plan for venue size and catering requirements.
Holiday Fundraiser
Annual fundraiser events
Survey attendees
Flexible payment options
Take the Tour >
Online Donations
Quick and easy fundraising solution
Easy payment methods
Create donor lists
Send reminders to donors
Take the Tour >
Auction Item
Create unique themed invitations
Details, maps and calendar reminders
Guest lists
Take the Tour >
Workshop
Special pricing and promotions
Solicit Donations
Collect important guest information
Take the Tour >
Charity Gala Dinner
Multiple pricing options with tiered gift levels
Increase donations even if not attending
Track, allocate and distribute charitable tax reciepts
Take the Tour >
Conferences
Manage your delegate, speaker and exhibitor registration for your conference, trade show or seminar. InviteRight's smart forms make it easy for both staff and registrants.
Galas
Let InviteRight manage your next gala! Guests pick tables and buy tickets online, while your guest list is automatically built. Meal preferences, seat selection, confirmations and online payments can all be included.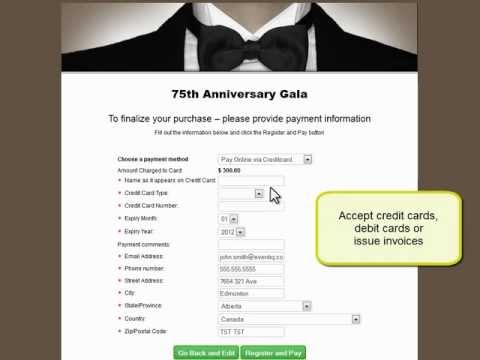 Galas and Dinners Video
Single seat or table reservation
Interactive table map
Detailed guest data
Watch the Video >
Annual Charity Gala
Ticket Sales
Donor list management
Interactive seat selection
Digital ticket distribution
Take the Tour >
Banquet Ticketing
Online registration from anywhere
Interactive Seating
Digital ticket distribution
Take the Tour >
#217, 8008 104 Street
Edmonton, AB T6E 4E2
©2019 RightLabs™ Inc., InviteRight is a trademark of RightLabs™ Inc. All rights reserved.